Want to create a beautiful online custom T shirt design? Below are the most common mistakes made when ordering custom T shirts. Make sure you avoid them…!
Since online custom T shirt printing services have become prevalent, the ordering procedures are now simple and straightforward. However, one of the most common issues customers encounter is coming up with inappropriate designs.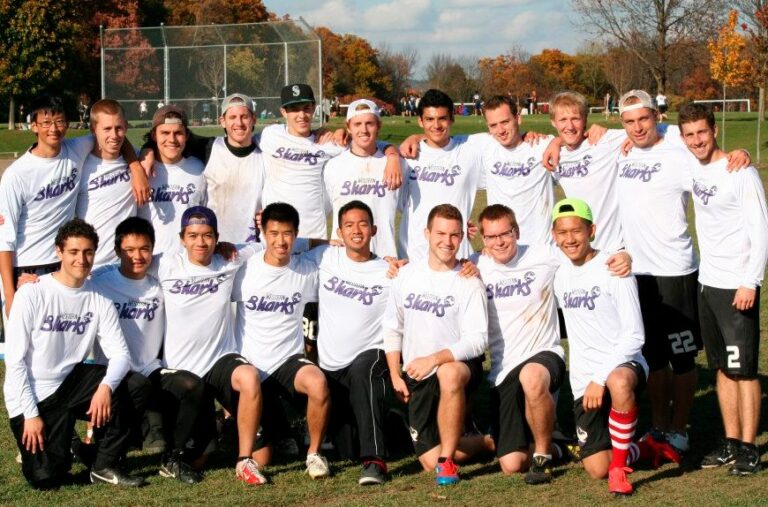 Whether they are for business or for fun, you'll want your custom T shirts to stand out in the crowd. And that's where selecting the right online custom T shirt design becomes important. So, this guide is prepared by our experts, who have been working in the T shirt designing and printing industry for years.
The experts at Omaha custom T shirts have addressed these common mistakes to spare you future hassles. So, let's get started!
Adding too much in the design
If you've never worked with t-shirt printing before, it might be unclear to understand "what's too much in the design?" When you look at a custom T shirt design and find it complex, or you have to pay special attention to understand the design completely, it's too much. The simpler the design, the more beneficial it is for you.
This is a problem, especially with screen printing. When a complex online custom T shirt design comes in for screen printing, the artist must produce digital files with each color in your design. Since each color is printed separately, the design should be simple enough to reproduce on screen printing equipment.
Suppose your design incorporates images or a variety of logos, each with its own set of colors. In that case, the design is going to be complex for both printing and understanding by the viewer.
The other fact is that complex designs with a number of colors and elements don't look nice. A custom T shirt design with fewer colors and details looks more polished and contemporary. Although digital printing can produce any complex photographic pattern, it's usually still preferable to go with fewer, more striking colors.
Uploading low-pixel printing image
The advancement of online custom T shirt design and printing techniques allows you to print any kind of image on the apparel. But one of the most common mistakes customers make is uploading low-quality images, especially people who create their own logos and artwork for designs. So, ensure that you're offering a high-quality image to get the clearest prints.
The general idea is that your image needs to be big enough for whatever size you wish to print it at. When you zoom in incredibly close to an image, you can see the tiny squares that make up pixels. Larger photos have more pixels, while smaller images have fewer. So, the ideal image to use is one that, at the size you want to print it, has roughly 150 pixels per inch.
You may view your image's dimensions by right-clicking on it and selecting "Properties." Your design will appear fuzzy and blocky if you upload a low-quality image. The design department of Omaha custom T shirts business can actually do a lot to assist you with this depending on the nature of your photograph.
Not exploring enough apparel options
Various clothing alternatives, including hoodies, tank tops, and women's fashions, prove that not all online custom T shirt designs are created equal. Many customers choose the Cotton Tee option, which is the standard T shirt. But many individuals are seeking something more contemporary and fascinating.
If you're searching for something inexpensive, consider the slightly softer and more fitted soft style T-Shirt. Also, a very popular choice is a hoodie if you don't want a T shirt at all.
It would be best if you didn't choose the default option simply because you neglected to look at the other options in the catalogue. Instead, consider your priorities and use all the data on each product to aid in your decision-making of online custom T shirt design. If you need one-on-one assistance, you can get in touch with the printing experts.
Endnote
Avoiding these mistakes will ensure that you get the best-looking results while also ensuring that your order moves along as swiftly as possible. If possible, choose designs that are clear and simple. Using fewer colors in your design will not only save money but will also give your design a more polished appearance. To get more assistance with online custom T shirt design and print, visit the website of Omaha Print Shop. We are the leading professionals in custom printing with years of experience in hand. We continuously improve our printing methods and technologies to ensure that you pick the best choices and have a "Wow" moment. Place your custom T shirt design and printing orders with us.
FAQ:
Q1. Where can I order a custom t-shirt?
Ans. You don't need to seek any farther if you're looking for a custom T-shirt online because Omaha Print Shop has satisfied all of your needs. Omaha Print Shop is the perfect platform for your needs with a straightforward process for generating personalised t-shirts, an easy designing tool, hip colours, and convenient buying.
Q2. How do I make custom T-shirts?
Ans. It's simple to create a personalised T-shirt with Omaha Print Shop. Choose your custom t-shirt design, the type of garment you want to print on, and where you want the design to go first. If you need some inspiration, you can upload your own special design from our huge library. Additionally, Omaha Print Shop has a design service that can assist you in turning an idea into a custom t-shirt design.