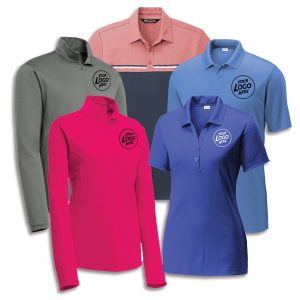 At Omaha Print Shop, we specialize in great for your business. Whether you're a small team of 10 or a Fortune 500 company, we'd love to work with you.
Popular choices are quality embroidered polos, quarter zips, or simply custom t-shirts. We also off promotional products or just about any other apparel or merch item you can imagine.
Get A Quote
Contact us for a quote on your next custom printing project for your company!