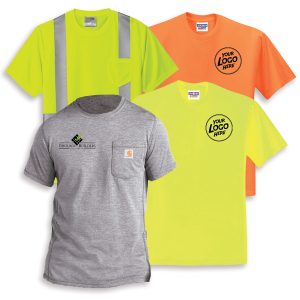 Omaha Print Shop serves many Landscaping and Construction companies in the Omaha metro area. Let us outfit your field teams with high vis neon yellow or orange t-shirts or dry fits. We use quality gear that your teams will love the fabric and clients will love the professionalism.
We also do high quality embroidery on Carhartts which are perfect for employees in the field or make great employee Christmas or work anniversary gifts.
Get A Quote
Get a quote on high vis and work gear today!