So, you want to sell your custom T shirt printing design? Similar to your walk-in store, opening an online shop is important to take your business to the next level. 
As a leading T shirt printing design business, Omaha Print Shop is aware that there can be a significant gap between knowledge and action. Even though you undoubtedly already know that selling your greatest T shirt designs online will increase your sales, you might not be aware of the most effective strategies to sell them.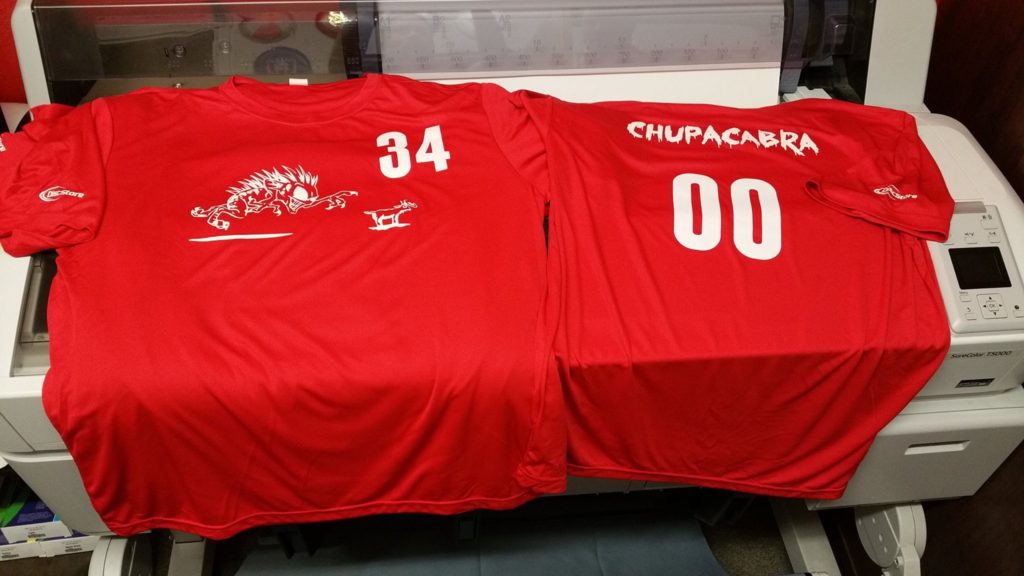 Initially, it can be difficult and expensive to create a website to showcase your custom printed T shirts, receive secure payments and protect it from data breaches. Due to these facts, many sellers get discouraged about selling their products online. 
Fortunately, you have other options besides creating your own merchant website. Continue reading to learn about the benefits of selling your custom T shirts online and the websites that can help you make your first sale.
Why Showcase your T shirt Printing Design Online? 
In recent times, having a presence online is simply sensible. The most significant reason is— the recent lockdowns limited in-person shopping. Now, more consumers than ever before are doing the majority of their shopping from their computers or phones.
However, people embraced e-commerce even before COVID-19. The rate of online purchasing has skyrocketed over the last 10 years as technology has developed to facilitate more convenient and safe digital shopping experiences.
Ecommerce increased by 313% in the US alone between 2010 and 2019, outpacing retail's nominal growth. f you've ever made an Amazon purchase, you are aware of how diverse the items in online shopping carts can be. You can purchase almost everything online, including beds, sailboats, groceries, and, of course, your custom T shirt printing design.
We can help you prepare your custom T shirts with top-grade T shirt printing designs. In addition, when you use our wholesale T shirt printing services. You will receive more than just printed T shirts to assist you in producing bulk orders.
You can also take advantage of our access to the best T shirt brands, printing tools and expertise, easy and simple shipping, and first-rate support.
Where to Sell and Market your Custom T shirt printing design?
There are several online platforms that can help you simplify your business by giving you a secure website and offering you all of their IT and customer service resources.
So, let's get started with them.
Etsy
Etsy, which was founded in 2005, has risen to the top of the list of online marketplaces for small-scale entrepreneurs and artisans. It's an easy-to-use website that lets you open a virtual store in its sizable marketplace. All you have to do is set up a shop and an Etsy profile for your T shirt printing designs.
Making your company stand out to browsers will be your largest issue because there are currently 4.3 million vendors on Etsy.
To make sure you are bringing visitors to your listings, Etsy itself urges you to utilize SEO best practices. Therefore, be sure to use well-researched keywords when uploading your T-shirt printing designs on Etsy.
In addition, while making your Etsy profile, use similar keywords in your store description, company biography, product photographs, and descriptions.
Facebook
Facebook is the social media platform of choice among Baby Boomers. However, when it comes to selling goods online, Facebook Marketplace is an eCommerce network used by people of all ages.
On this platform, you can create listings of your greatest T shirt printing designs. It is including all the necessary information about the item's pricing, fabric kind, size range, and location.
Facebook allows visitors to contact you directly to make an order. The best part about Facebook is that you can link your listings to your company's official business page.
Instagram
Instagram is more than simply a place where you can scroll through fitness models and vacation photographs. You can upload your T shirt printing designs on Instagram with the hashtags that target your core demographics and public interest.
Like SEO keywords, hashtags group your content into different categories so that the relevant audience will see them. You can also run Instagram ads that appear on the users' screens while they scroll.
Instagram is a fantastic marketing tool, but it's not a sales platform like the other options. However, you can use this profile to promote your T shirts to a larger group of people.
Ready to make your online sale?
Although some of the most well-liked online sales channels for custom T shirts include Instagram, Facebook, and Etsy. They are only a few of the many options available. Additionally, several other options are available to you, so be sure to research which is ideal for your company.
Contact us as soon as you have a platform in mind. The printing of T shirt designs has never been simpler. We will be sure to prepare your T shirt printing designs as quickly as possible so that your online shoppers don't have to wait long.