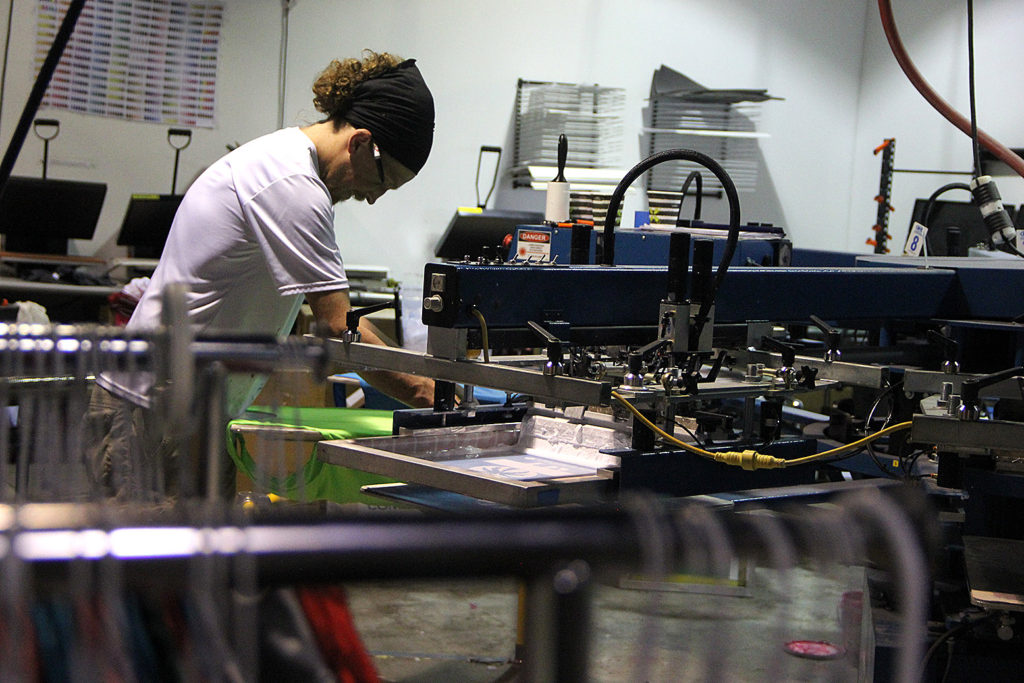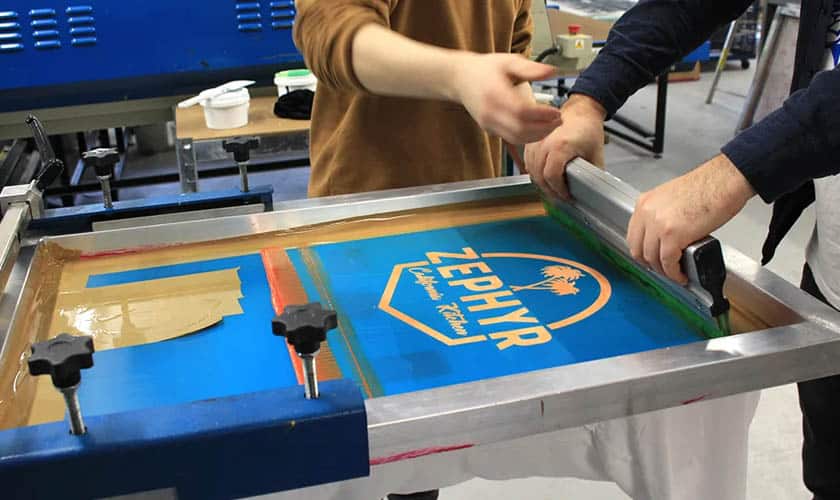 Omaha Screen Printing
Screen printing is the process of ink passing through a screen on to a t-shirt. After the ink is applied to the shirt it is placed through a conveyer oven that cures the ink. After the ink is cured, the shirt can be washed and the design will last many years.
Screen printing is the most economical way to print t-shirts because after the custom design screen is created, shirts can be printed fairly quickly. Omaha Print Shop can print over a thousand shirts per day on our automatic screen printing press, so we're able to handle any size order.
There are many screen printing companies in Omaha and almost all of them charge setup fees per screen. Omaha Print Shop is one of the only Omaha screen printing companies to not charge screen charges.
Our turnaround time on screen printing ranges from two to three weeks. Get a quote today to get started!
Get A Quote
We'd be happy to answer all of your custom t-shirt printing questions, or give you a quote. We'd love to work with you!