Screen printing and embroidery are known as the famous methods for printing designs onto garments. However, they can be expensive, especially if you are printing a large quantity of shirts.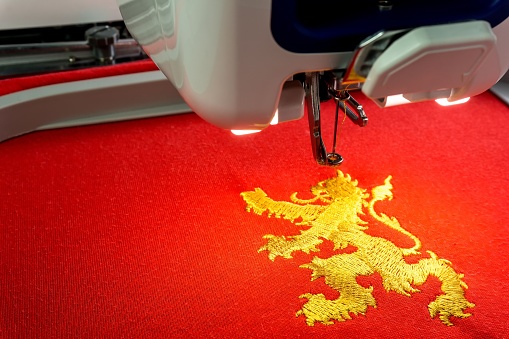 In today's competitive market, every business, event organizer, or individual looking for custom apparel seeks ways to cut costs without compromising on quality. However, with the right strategies and a reliable partner like our Omaha Print Shop, you can achieve high-quality and affordable screen printing and embroidery while staying within your budget.
Here are some tips for saving money on screen printing and embroidery:
1. Plan Your Design Carefully
The design is the heart of your custom apparel, and it plays a significant role in determining the cost. A complex or multi-color design will require more materials and labor, which can drive up the price. To save money, simplify your design by using fewer colors or opting for a one-color print.
2. Choose the Right Apparel
Selecting the right type of apparel can make a big difference in your overall cost. Premium brands and styles tend to be more expensive, so consider opting for budget-friendly options that still offer quality.
3. Choose the Right Printing Method
The first step to saving money on screen printing and embroidery is to choose the right printing method for your needs. Screen printing is a good choice for printing large quantities of shirts with simple designs. Embroidery is a good choice for printing small quantities of shirts with intricate designs.
Screen Printing
In screen printing, ink is pumped out through a mesh screen onto a garment. The mesh screen is used to create a stencil, which allows the ink to be applied only to certain areas of the garment. Screen printing is a relatively inexpensive printing method, and it is also a good choice for printing on a variety of materials, including t-shirts, hats, and bags.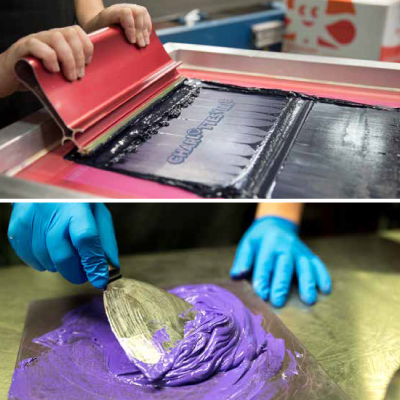 Embroidery
Embroidery is a process where thread is sewn onto a cloth using a needle and thread. Embroidery is a more expensive printing method than screen printing, but it is also a more durable and long-lasting method. Embroidery is a good choice for printing on garments that will be washed frequently, such as uniforms and sportswear.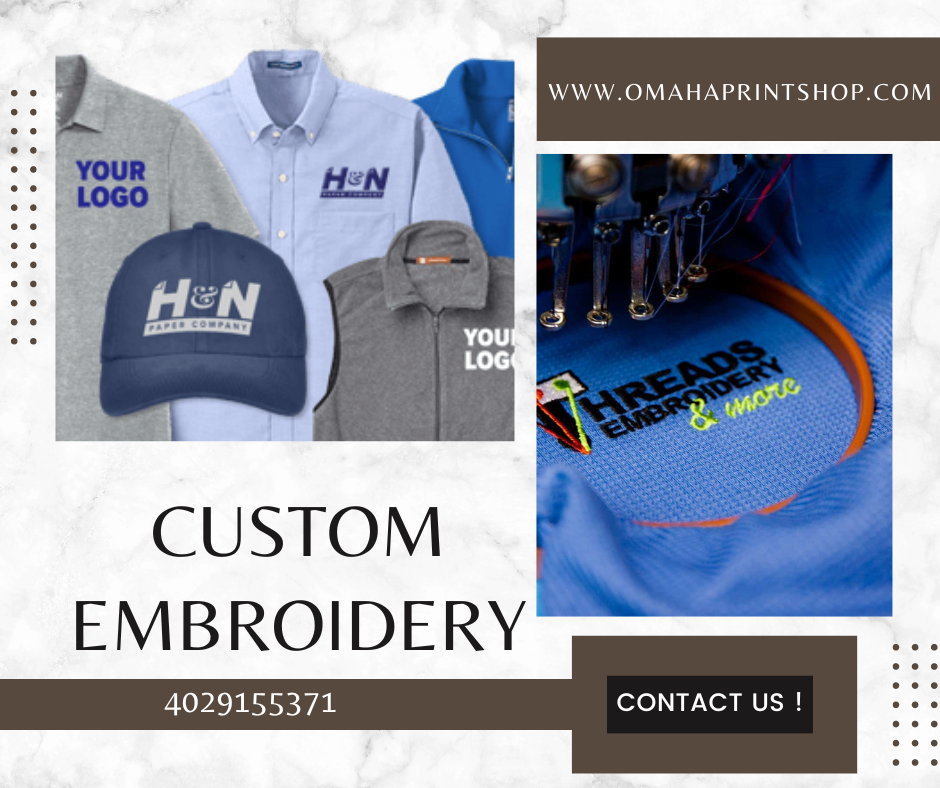 4. Bulk Orders for Cost Savings
One of the most effective ways to reduce the cost per item is by placing a bulk order. Screen printing and embroidery are highly efficient for large quantities, so take advantage of this by ordering in bulk.
5. Go for Simplicity in Embroidery
Embroidery adds a touch of elegance to apparel, but intricate embroidery can be costly. To save money, consider simpler embroidery designs with fewer stitches.
6. Digital Printing for Small Runs
For small quantities or intricate designs with many colors, digital printing can be a cost-effective alternative to screen printing.
7. Provide Ready-to-Print Artwork
Submitting print-ready artwork can save you both time and money. Ensure your artwork meets the specifications provided by our Omaha Print Shop to avoid additional design and setup fees. This simple step can significantly reduce your overall project cost.
8. Compare Quotes
Don't just settle for the first quote. It's essential to compare quotes from multiple printing and embroidery providers.
9. Consider Second-Hand Apparel
If you are on a tight budget, you can explore second-hand or vintage apparel options. Be sure to check the quality and condition of the garments before printing or embroidering them.
10. Plan Ahead
Rushing a printing or embroidery project can lead to expedited fees and increased costs. Plan your project well in advance to avoid rush charges.
Conclusion
In conclusion, the key to saving money on screen printing and embroidery is to plan, choose wisely, and partner with a reliable and affordable provider like Omaha Print Shop. Our expert team, advanced equipment, and commitment to quality and affordability make us the ideal choice for all your custom apparel needs.
Also Read:- Custom T-Shirt Printing in Omaha: A Comprehensive Guide