T shirt printing businesses are booming these days. More and more companies want to get custom printed t shirts, which is increasing the demand for this service. In fact, 2022 is the year for t shirt printing businesses. This business sector might dominate the market by the end of this year. There are many reasons for the increasing popularity and demand for these businesses, and we are going to mention some of the best ones in this post. But before we dive deeper into it, we would like to explain the basics by starting with…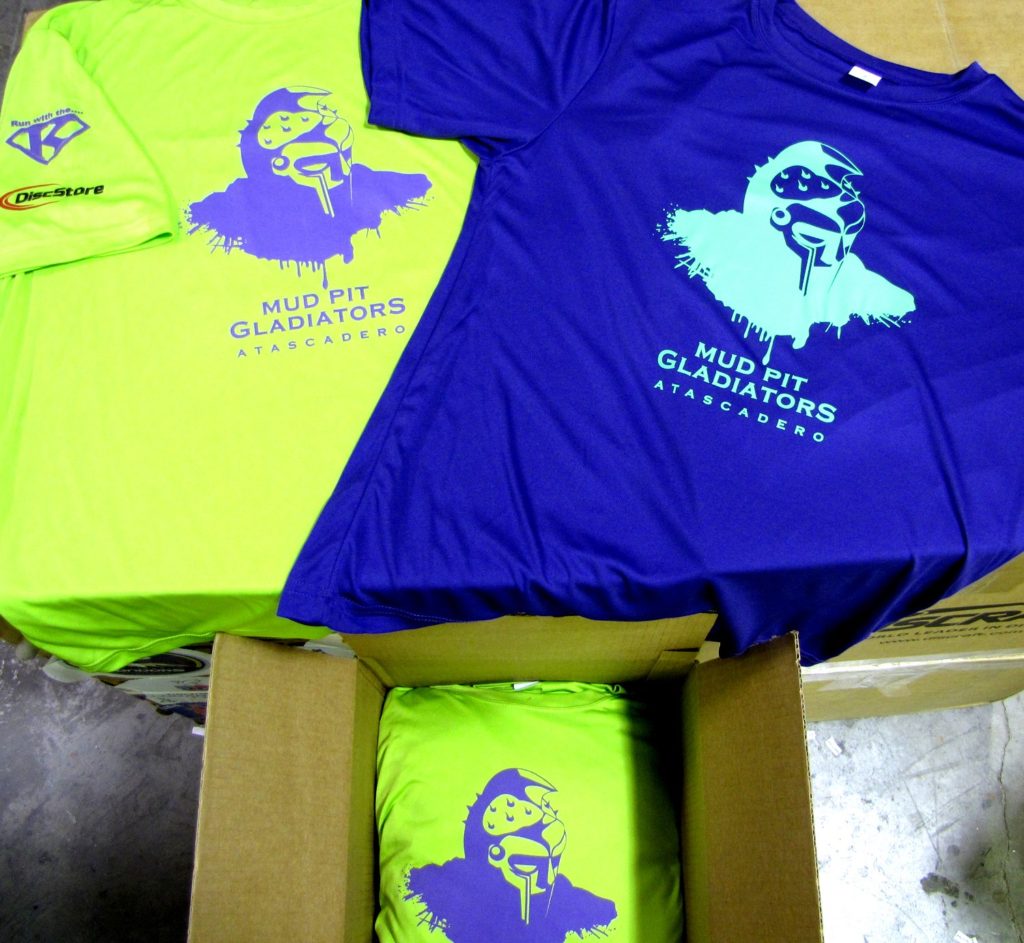 What Does a T Shirt Printing Business Offer?
A t shirt printing business offers a screen printing service that is used for imprinting a design onto a garment (t shirt). These services are best for creating custom designed t shirts that are multi-purpose. From business growth to setting a fashion statement, these t shirts are used for different reasons. In 2022, we can expect tremendous growth in these businesses and here are the reasons for that.
Why will T Shirt Printing Businesses will Flourish this Year?
The year is halfway over and we can already spot so many well-renowned t shirt printing businesses on the market. More and more businesses from this sector are about to secure their footing in the industry because of the following reasons:
1.Branding
Many businesses are searching for a reliable t shirt printing business that can help them create custom t shirts with the name and logo of the company. Such commercial t shirts play a very important role in branding as they can help a business gain more public attention. Since more and more businesses are becoming aware of the power of branding, the demand for screen printing businesses is rising.
2.Variety
Screen printing is done by passing ink through screens so that designs get imprinted on the t shirt. These screens can imprint a variety of designs, and that's why every business can use this service. No matter which color or design you want to imprint on the t shirts, screen printing can do it all for you. Custom printed t shirts are very common these days. In fact, they're not just for commercial reasons, but also for domestic purposes as well. These t-shirts look amazing, and that's why fashion brands are moving towards them. Some major brands are hiring t shirt printing businesses to present something new and fresh to their customers.
3.Affordable
You can consider screen printing as a one-time investment. Make sure to get a high-quality screen printing service so that you have durable t shirts that will not lose their shape or color any time soon. You will be able to use these t-shirts for years. Place the order for custom t-shirts in different sizes so that everyone in your company or team can wear them. Once you get a high-quality screen printing service, you will not have to make heavy investments in other marketing areas because these t-shirts can do the branding job pretty amazingly.
4.Team spirit
Companies these days are realizing how important it is for them to create a healthy environment inside the organization. That's why companies are trying their best to improve employee relations. Custom t-shirts ignite the feelings of belongingness and togetherness which improves the bond between employees. Your team members will feel like a family, which will not just improve the environment of the organization, but will also enhance the overall efficiency of your business. This is one of the top reasons why organizations are looking for high-quality t shirt printing business services.
5.Freebies
These days the competition in the market is getting brutal. Businesses are using various tactics to win the hearts and trust of the buyers. If you want to bring smiles to the faces of your audience, you can get custom t-shirts with the name and logo of your business and give them to your target audience as a freebie. This will surely impress your audience because who does not like free stuff? You can also imprint some slogans or anything else that is interesting and goes with the vibe of your business. Something funny or quirky would be perfect.
6.Look professional
Till now, a professional outfit meant a suit and tie because we didn't know that even t shirts can make us look professional. Imagine you are representing your team by wearing a t shirt with the name and logo of your business imprinted on it. It would look perfect for the event where you want to be a true professional while staying comfortable. These t shirts do not just look professional, but also, they're very stylish.
Clearly, the demand for a reliable and well-renowned t shirt printing business is rising these days. These businesses are being used by so many companies. It is always best to hire a company that is trusted and has a good online reputation. If you are on your quest to find a good t shirt printing business, we would highly recommend that you do a bit of online research and find the best screen printing service providers in your local area. You also have to take care of the pricing. Here is a tip: Visit different websites to get their quotes and do a comparative analysis. Choose the one that fits your budget the best. A t shirt printing business can really help you meet your business goals, and that's why you need to make sure to choose the best one.