Over the years, the market has changed a lot. Multiple factors have played a role in the evolution of the business industry, and the introduction of screen printing services is one of them. Let's take Omaha, for example. Businesses located in Omaha look for a high-quality service for screen printing in Omaha because this service has the power to turn tables.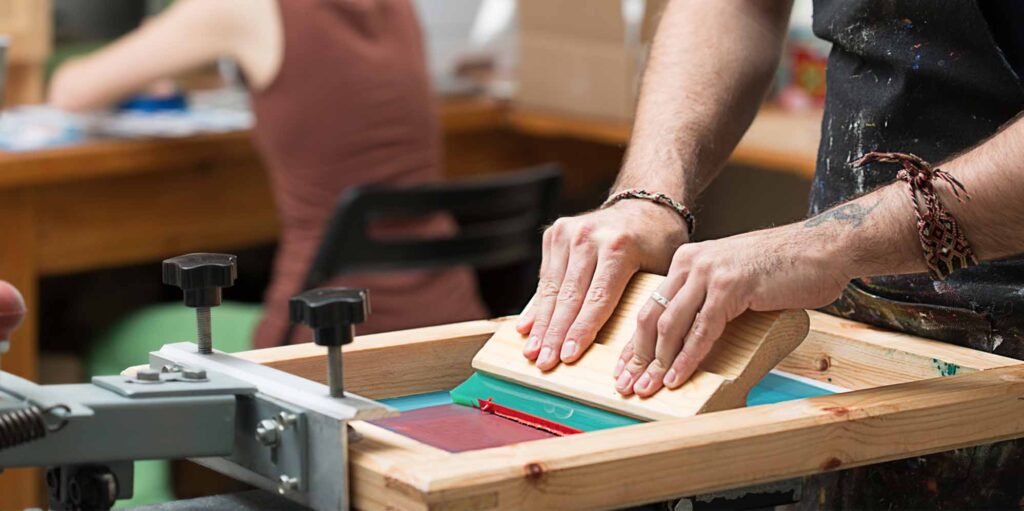 We know you have a lot of questions in your mind, like what exactly this service does and how it impacts businesses. But don't worry; today, we are going to answer all your questions. So, hold on tight and get ready to dive deeper into the world of screen printing services.
What is Screen Printing?
We would like to start with the basics.
So, screen printing is a technique through which you can imprint any design on t shirts. It is a process in which the ink is passed through a screen onto a t shirt. After this, the t shirt is placed through a conveyer oven which helps the ink to cure. Once the ink is cured, the shirt is washed, which takes out the extra ink. The final design lasts for many years.
How are Businesses using this Process?
Businesses are using this technique to imprint their logos and details onto the shirt. They place orders for multiple custom t shirts that their employees wear.
Now, here is an important piece of information about this service that you, as an entrepreneur, should definitely know.
How is Screen Printing Service helping Small Businesses?
Every single day, a new business enters the market, making the competition in the industry tougher. That's why not every small or new business is able to sustain itself in the market. This is the reason why businesses are looking for a marketing strategy that can help them establish an excellent presence in the market.
Businesses want their name to get penetrated into the minds of their potential customers, and for that, they are looking for screen printing Omaha services.
Screen printing services are used to imprint the logo and details of the business onto the t shirt. This helps them increase their market presence. The employees of the company wear these custom t shirts to various occasions such as expos or conferences where they can showcase their business details. Even if someone does not show instant interest in the business, these custom t shirts leave an impression on the minds of the people so that they remember the business. This helps businesses in the long run. You will not even realize it, but your customer base will keep on increasing.
Market visibility is literally the key to business success, and that's why it is extremely important to focus on it. There are many ways to improve the market visibility and the service for screen printing in Omaha is considered to be the best one of those. Businesses also enjoy the benefits of cost. How? Let us explain.
An Affordable Service!
Small businesses have limited funds and that's why they cannot invest a huge amount of money in expensive marketing tactics. That's why they want something that is not just effective but also very affordable. You can consider the service for screen printing Omaha as a one-time investment. You just have to bear the prices for one time and you will be enjoying the benefits of this service for years. However, you would have to make sure to get in touch with a trusted and reliable service provider. There are many t shirt printing shops in Omaha but you only have to focus on getting the best one and for that, it is important to look for some factors. Here is a list that might help you out.
You need to make sure that the t shirt printing shop is reliable and has a good market reputation. Switch to another option if you find anything funny about the shop you were interested in.
Make sure to have a budget line and do not cross it. You can request quotes from different companies and once you have them, you can choose the most affordable one.
We would highly recommend that you look for a local one because they offer good services and you can have clear communication with them.
At the end
There you have it! This is all that you need to know about services for screen printing in Omaha. If you are a small business who is looking for a reliable t shirt printing shop, you must get in touch with our team. We will deliver to you the best results at extremely affordable prices. We have been in the market for a long time and have never compromised on the quality of the service. This makes us one of the most reliable names on the market. Send us an email at service@omahaprintshop.com if you have any queries regarding our services.